Final price:

187.00

EUR

Extending closure:
5 minutes
Starting time:
Thu 17.06.2021 22:39:34
Closing time:
Thu 15.07.2021 22:39:34
Viewed:
1
Last bidder:
—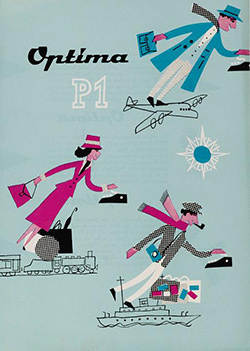 Pakkumisel on väga hea originaalsäilivusega, puhas ja väga heas korras Ida-Saksamaal toodetud kirjutusmasin Optima P1.
Kirjutab väga selget musta värvi teksti. Vaata pilte!
Pica font. 10 märki tolli kohta. Öö Ää Üü tähed ja , . - märgid õigetel kohtadel!

Masinasse on just paigaldatud uus tindilint, mis tuleb tasuta kaasa.
Võimalik näha ja proovida enne pakkumise tegemist.
E-kontole või sularahas eseme eest tasudes tasuta transport Tallinna linna ja selle lähiümbruse piires (lähiümbruse täpsustamiseks küsi enne pakkumist järele!).
Questions to seller
Only answered questions are visible to all users.