You can buy this item even if you don't yet have an Osta.ee user account
| | |
| --- | --- |
| Viewed: | 2163 |
| Recently bought: | 2 |
| Bought today: | 2 |
Tallinn, Juhkentali 15, Harjumaa, Eesti
Item condition:
new
Location:
Tallinn, Juhkentali 15, Harjumaa, Eesti
Quantity:
62
Delivery time:
2 days
Shipping/Delivery:

DPD Pickup locker/parcel shop

1.94 EUR

(XS)

Courier:

4.50 EUR


Pickup

Return:
I agree to take back the item within 14 days, if it is not suitable for the buyer. Buyer pays all shipping costs. Item must be unused and in original packaging with tags

Abi

Payment:
by bank transfer, by transfer from Osta.ee e-account
Seller:
medpoint100% / 36 / view user's e-store
Ainuke kinesioteip, mida soovitab Gerd Kanteri ja Kaia Kanepi isiklik füsioterapeut Indrek Tustit!
Uus 4 suunas venitatav dünaamiline PRO Kinesioteip on väga efektiivne igas olukorras.
Tänu sünteetilisele kangale püsib teibi elastus 10+ päeva. Võrreldes näiteks tavalise puuvillase kinesioteibiga, mille elastus püsib maksimaalselt 48h (saab tõmmata paralleeli puuvillase T-särgiga ja sünteetilise spordi t-särgiga) . Kinesioteibi peamine kasutegur avaldub just tema elastsuses. Mida elastsem on teip, seda parem on selle toime. Medpoint PRO Kinesioteip sisaldab nailonit, mis tõttu ei veni see välja ja ei muutu nn. "lihtsalt plaastriks" naha peal.
Medpoint PRO teip on ainuke 2 in 1 kinesioteip Eestis.
1. Töötab tavalise kinesioteibine, see tähendab, et õigesti paigaldatuna tõmbab üles naha kurrud.
2. Sobib ideaalselt kasutamiseks ka dünaamilise teibina, mis puhul tõmmatakse teibiriba otse üle liigese ja annab juurde 0.5% jõudud.
Teip on pakitud mugavasse plastikust topsi, et teipi saaks mugavalt kanda spordikotis, ilma et see end lahti rulliks ja laiali läheks. Ei aita siin ka papist karp, mis pikapeale ära väsib lõpptulemus on koti täis sassis rikutud kinesioteipi ja papitükke. Purgil on olemas ka spetsiaalsed avad teibi välja tõmbamiseks ja sisse lükkamiseks.
Mepoint Pro Kinesioteipi saab venitada kõigis suunas (ka külgsuunas). Mis teeb keerulisemad teipimised lihtsamaks ja vastupidavamaks.
Andmed
Värvus: Beez või sinine.eduka ostu puhul palun kirjutage, mis värvi teipi soovite saada. Vaikimisi saadame beeži teibi)
Mõõtmed: 5cm x 5m
Materjal: Cotton + Nailon + Meditsiiniline allergiavaba akrüülliim
Elastus kuni 180%
Laseb nahal hingata.
Teibi paksus ja raskus on sarnane naha omaga.
Erinevalt sportteibist ei piira liikumist.
Vee- ja higistamiskindel.
Püsib nahal 10+ päeva
Lainekujuline liim
Teip venib nii pikki-, kui ka ristisuunas.
NB! Pane tähele
Teip on väga tugeva liimiga! Seetõttu soovitame õrna naha korral väikese teibitükiga ennem testida. Paigalda näiteks 10cm tükk nahale ja eemalda see 24h järe. Kui soovid meie teipi enne ostmist testida, siis astu läbi meie poest ja küsi tasuta testriba.
Kuna teibi liim on tugev, siis ei ole soovitatav paigaldala teipi sünnimärkidele.
Sünteetiline kinesioteip ei kleepu iseenda külge eriti hästi, kuna teibi välispind on siidiselt sile.
Klientide tagasiside põhjal anname teada, et teibikangale on peale kleebitud ootamatult tugev ümmargune kleeps, mille maha võtmine nõuab kannatust. Vabanadame!
Oluline on teada, et soovitav toime saavutatakse ÕIGESTI paigaldatud teibiga!
Käsud ja soovitused

Teipimist alustades on tähtis, et teibitav ala oleks puhas ja ilma karvadeta.
Lihas, millele teip asetatakse, tuleks viia venitatud asendisse. Kui ei tea kuidas mingit kehaosa venitada, siis võib meile kirjutada, aitame meeledi!
Soovitav on teibi otsad lõigata ümaraks, nii püsib teip kauem peal.
Kuna Medpointi kinesioteibi venivus on kuni 160%, siis võib teipi peale paigutada kergelt venitatult (enamikel juhtudel 25%) Sellega saavutatakse vajalik efekt – kurrud/voldid nahal. Võib jälgida ka reeglit, et mida liikuvam / paiduvam liiges seda vähem venitada (põlved, õlad) aga on ka erandeid!! Samas kui alaselja puhul võib teibi KESKOSA venitada kuni 80%.
Teibi otsad (3-5cm) tuleb ALATI paigaldada null pingega ehk nii nagu teip paberi pealt maha jookseb.
Paigaldades on soovitav mitte näppudega teibiliimi katsuda.
VÄGA OLULINE! Kui teip on nahale paigaldatud tuleb seda hõõruda, et liim aktiveeruks. Me ei soovita hõõrumisel kasutada näppe, vaid võtke see sama paber, mille teibi tegant poolt eemaldasite. Asetage paberi siledam pind vastu teipi ja hõõruge kiirete edasi-tagasi liigutustega (peate tundma näppude alla tugevat soojust) pikki teipi kuni liim on aktiveerunud.  Lisaks võib kasutada ka fööni:)  Enne kehalist aktiivsust, peab olema teibiliim täielikult kuivanud. Vastasel korral võib teip kiirelt maha tulla.
Teipi ei soovita paigaldada vahetult enne kehalist aktiivsust. Kui teibiliim pole täielikult kuivanud, võib see hakata lahti tulema. Parim aeg paigaldamiseks on peale treeningut ja pesemas käimist. Puhas, kuiv ja soe nahk on parim koht, kuhu kinesioteipi paigaldada ja sellel juhul garanteerime, et teip püsib  peale mitu päeva!
Edukat teipimist! Kui on küsimusi, siis  kirjutage
Kinesioteipimise kohta saab lugeda veel siin – Kinesioteipimise põhitõed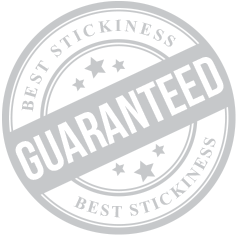 Oleme veendunud oma Kinesioteibi kvaliteedis ja garanteerime, et kinesioteibi omadused vastavad 100% teie ootustele. Vastasel juhul raha tagasi!
Questions to seller
Only answered questions are visible to all users.
Tere. Kuhu saab järgi tulla, kui postiga ei soovi? Tänud!

Tere, meie kauplus asub Tallinnas aadressil: Juhkentali 15. Avatud E-R 11-18 ja L 11-15
Please log in to ask questions
login