Auction is ended or not active
Auction is ended or not active
Final price:

399.00

EUR

Extending closure:
5 minutes
Starting time:
Wed 28.04.2021 08:00:00
Closing time:
Wed 26.05.2021 08:00:00
Viewed:
55
Last bidder:
—
Item condition:
new
Location:
Tallinn, Harjumaa, Eesti
Quantity:
1
Delivery time:
1 days
Payment:
in cash, by deposit transfer, by transfer from Osta.ee e-account, Other method of payment (PayPal, Bitcoin, credit card etc)
Seller:
carlitos1101100% / 21 /

View other items of the seller
 "Progress of beauty"
Siiditrükk paberil, piiratud väljaanne, nummerdatud ja käsitsi allkirjaststud Mark Kostabi poolt.
Kaasas autentsussertifikaat.
Lehe mõõdud 90x70 cm.
Piiratud väljaanne, 100 eksemplari.
Serigraph signed and numerated by Mark Kostabi with certificate of autenticity.
Size of  the entire paper 90x70 cm.
The edition is limited, made in the number of 100 copies.
Description:
The "Progress of beauty" is a 2002 serigraph by the eclectic Mark Kostabi, who reinterprets in a contemporary key the "Woman with water jug" painted in 1664 by the Dutch painter Jan Vermeer, kept at the Metropolitan Museum of Art in New York.
  In its reworking, Kostabi respects the coordinates of light and composition already fixed in the original but interprets the contents while remaining consistent with its stylistic structure.
Veermer's daily atmospheres, captured in a contemplative dimension, and his absorbed subjects, almost removed from the flow of time, seem intimately linked to Kostabi's poetics, to the extent that he portrays his faceless characters suspended in their solitary isolation.
The precious lateral lattice of the window from which the light pervades the interior becomes in Kostabi the neoplastic lattice of another formidable Dutch painter: Piet Mondrian.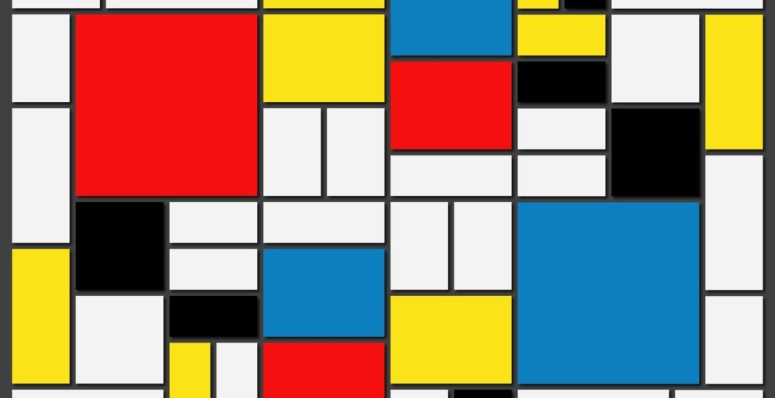 With one of the most singular and compelling progressions of all the history of art, Mondrian packs his rational conception of reality reproduced on canvas.
An exemplary experiment whose phases are approached, at different times, with contemporary trends and avant-gardes, such as Cubism, to then continue towards the definition of Neoplasticism.
By bringing together two artists and two different moments in the history of art, Kostabi creates a contemporary synthesis of the progression of beauty.
 Is possible payment in installments (max two or three) by cash or Paypal.
Questions to seller
Only answered questions are visible to all users.