Auction is ended or not active
Auction is ended or not active
Final price:

36.00

EUR

Extending closure:
5 minutes
Starting time:
Tue 04.05.2021 21:00:00
Closing time:
Tue 11.05.2021 21:05:29
Viewed:
107
Last bidder:
Froze89
Tallinn, Harjumaa, Harjumaa, Eesti
| | |
| --- | --- |
| Item condition: | new |
| Location: | Tallinn, Harjumaa, Harjumaa, Eesti |
| Quantity: | 1 |
| Payment: | in cash, by deposit transfer, by transfer from Osta.ee e-account |
| Seller: | sinu2499.5% / 41665 / view user's e-store |
Tänu unikaalsele pehmele ja mikroventileeritavale ülemisele loorile pakuvad Pampers Premium Protection mähkmed optimaalset mugavust, eemaldades kiiresti niiskuse ja lahtised väljaheited teie beebi nahalt. Pehmemad venitatavad küljed ja topelt lekketõke kohanduvad teie beebi füsiognoomiaga õrnalt, et tagada mugavus ja parem kaitse lekete eest. Lisaks haarab nende imav südamik koheselt vedelikku, nii et teie beebi õrn nahk püsib kuivas kuni 12 tundi *
Pehme ja mikroventileeritav loor
Unikaalne Pamperssi ülemine loor pakub mugavust ja hingavust, samal ajal eemaldades niiskuse ja lahtised väljaheited nahalt eemale, et vältida nahaärritust.
Pehmemad venivad küljed
Beebi mugavuse huvides on venitatavad küljed pehmemad ja kohanevad õrnalt nende kõhuga.
Superimav südamik
Superimav südamik haarab koheselt vedelikku, et hoida teie laps kuivana ja kaitsta lekke eest kuni 12 tundi.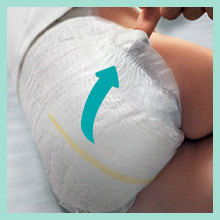 Topelt lekkevastane tõke
Kahekordne lekketõke kohaneb õrnalt jalgadega ja aitab lekkeid vältida.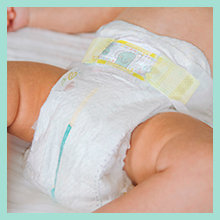 Uriini indikaator
Indikaator annab teile teada, kui teie beebit tuleb muuta.
Spetsiaalne nabanööri väljalõige
Spetsiaalne nabanööri väljalõige on mõeldud teie vastsündinud lapse õrna kõhu kaitsmiseks.
Dermatoloogiliselt testitud
Mõeldud beebi naha suhtes õrnaks.
Oeko-tex
Sertifitseeritud sõltumatu Standard 100 märgisega firmalt Oeko-tex. Nii et igale lapsevanemale saab meie toodete kvaliteedi osas kindel olla.
Suurus : 2 (4-8kg)
Kogus : 240tk
Esimene pilt on illustreeriv!
Komplektis on need osad, mis on piltidel!
Seisukord : UUS! 1 pakendil esineb lõige!
Poe hind : ~68 EUR!
Järeltulemisega - Tallinn, kulleriga (kui ise tellite), pakiautomaat (kui on lisatud kuulutuses).


NB!
Lõplik hind sisaldab käibemaksu! Kui soovite arvet firma nimele, palume saata firma andmed enne kui tasute ostu eest ja kinnitate transpordi! 
Selleks, et ühe pakina võidetud esemed kätte saada - palume valida mõnel oksjonil pakiautomaat ja muud ostud - "Järeletulemisega"
Kui kaubaga esineb mingi probleem - palume avada pretensiooni, ning kirjeldada probleemi pretensioonis. Samuti enne negatiivse tagasiside jätmist palume võtta meiega ühendust olukorda lahendamiseks. Meie eesmärk on, et iga meie klient jääks rahule võidetud oksjoniga ja tuleks tagasi osalema ja võitma uuesti.
Ostjal on õigus ilma põhjust nimetamata 14 päeva jooksul keelduda kaubast, kui seda ei ole kasutatud, rikutud või selle väljanägemine ei ole oluliselt muutunud, see tähendab, et kauba või selle pakendi väljanägemisele on tehtud ainult sellised muudatused, mis olid vajalikud saadud kaubaga tutvumiseks. Kauba tagastamisel vastutab Ostja kauba väärtuse vähenemise eest, kui see on tekkinud toimingute tõttu, mis ei olnud vajalikud kauba laadi, omaduste ja toimimise kindlaks tegemiseks. Mõlema suuna postikulu kandjaks on Ostja.
Tagastada kauba on võimalik 14 päeva jooksul hetkest, kui ostja saab kauba füüsiliselt kätte. 
Questions to seller
Only answered questions are visible to all users.