Auction is ended or not active
Auction is ended or not active
Final price:

28.00

EUR

Extending closure:
5 minutes
Starting time:
Thu 10.06.2021 21:00:00
Closing time:
Thu 17.06.2021 21:14:54
Viewed:
319
Last bidder:
HELERY
Tallinn, Harjumaa, Harjumaa, Eesti
| | |
| --- | --- |
| Item condition: | used |
| Location: | Tallinn, Harjumaa, Harjumaa, Eesti |
| Quantity: | 1 |
| Payment: | in cash, by deposit transfer, by transfer from Osta.ee e-account |
| Seller: | sinu2499.5% / 46040 / view user's e-store |
Samsung MWF300G. 
800 W
Toote tüüp: Mikrolaineahi
Siseruumide maht: 23 L
Ühendatud koormus: 1150 W
Laius: 489 mm, sügavus: 374 mm, kõrgus: 275 mm
Toiduvalmistamine värsketest koostisosadest lihtsaks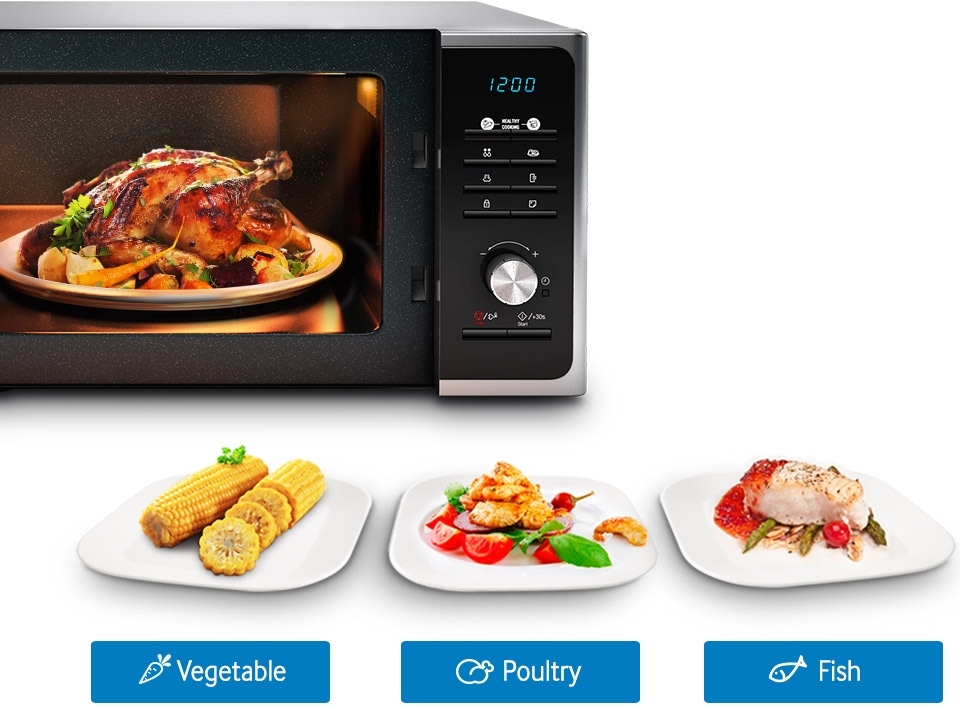 Tänu mikrolaineahjule SamsungF300G asendage kuumutusvalmis toidud tervislike koduste toitudega. 20 etteantud küpsetusrežiimi abil saate värsket toitu valmistada minutite jooksul.
Parandage oma köögi välimust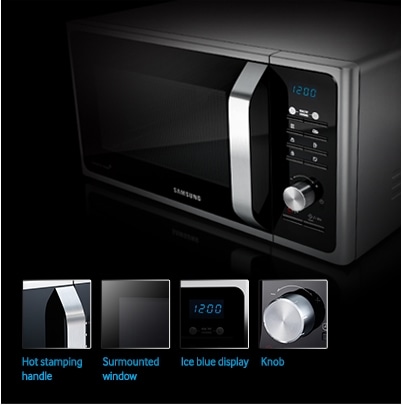 Parandage oma kööki stiilse mikrolaineahjuga F300G, millel on musta klaasist esikülg, mis on ümbritsetud juuksekujulise välisküljega, koos sobiva käepidemega, kristallsinise ekraaniga ja detailse hõbedase numbrilauaga.
Hoidke seda keraamikaga puhtana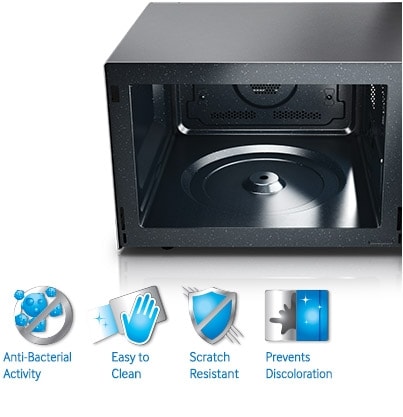 F300G mikrolaineahjus on sile keraamiline sisemus, mida on lihtne puhastada ja mis ei aja aja jooksul kriimustada ega värvi muuta. Antibakteriaalne ja kriimustuskindel sisustus on tehtud püsima.
Säästke raha säästurežiimiga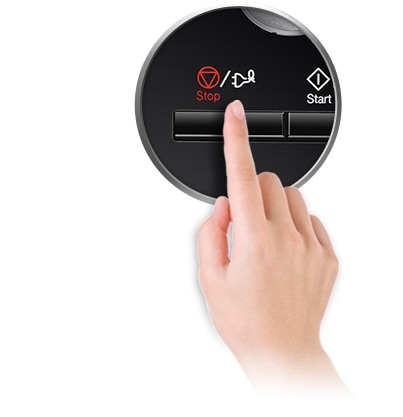 Uue Samsung F300G seade ECO Mode pakub madalaimat energiatarbimist ooterežiimis, vähendades energiakulu märkimisväärselt, et säästa energiatarveid.
Esimene pilt on illustratiivne! Kaasa tuleb kõik mis on piltidel!
Seisukord: Kasutatud! Täiesti töökorras, kohati on natuke deformeeritud, sees taldrik puudub!
Poe hind:~ 239.99 EUR.
Järeltulemisega - Tallinn, kulleriga (kui ise tellite), pakiautomaat (kui on lisatud kuulutuses).


NB!
Lõplik hind sisaldab käibemaksu! Kui soovite arvet firma nimele, palume saata firma andmed enne kui tasute ostu eest ja kinnitate transpordi! 
Selleks, et ühe pakina võidetud esemed kätte saada - palume valida mõnel oksjonil pakiautomaat ja muud ostud - "Järeletulemisega"
Kui kaubaga esineb mingi probleem - palume avada pretensiooni, ning kirjeldada probleemi pretensioonis. Samuti enne negatiivse tagasiside jätmist palume võtta meiega ühendust olukorda lahendamiseks. Meie eesmärk on, et iga meie klient jääks rahule võidetud oksjoniga ja tuleks tagasi osalema ja võitma uuesti.
Ostjal on õigus ilma põhjust nimetamata 14 päeva jooksul keelduda kaubast, kui seda ei ole kasutatud, rikutud või selle väljanägemine ei ole oluliselt muutunud, see tähendab, et kauba või selle pakendi väljanägemisele on tehtud ainult sellised muudatused, mis olid vajalikud saadud kaubaga tutvumiseks. Kauba tagastamisel vastutab Ostja kauba väärtuse vähenemise eest, kui see on tekkinud toimingute tõttu, mis ei olnud vajalikud kauba laadi, omaduste ja toimimise kindlaks tegemiseks. Mõlema suuna postikulu kandjaks on Ostja.
Tagastada kauba on võimalik 14 päeva jooksul hetkest, kui ostja saab kauba füüsiliselt kätte. 
Questions to seller
Only answered questions are visible to all users.