Auction is ended or not active
Auction is ended or not active
Final price:

74.00

EUR

Extending closure:
5 minutes
Starting time:
Thu 14.01.2021 21:15:00
Closing time:
Tue 19.01.2021 21:15:00
Last bidder:
webgeekent
Pärnu maakond, Pärnumaa, Eesti
Item condition:
new
Location:
Pärnu maakond, Pärnumaa, Eesti
Quantity:
1
Delivery time:
5 days
Shipping/Delivery:
Courier:

9.90 EUR



Return:
I agree to take item back per

Abi

Payment:
by deposit transfer, by transfer from Osta.ee e-account, Other method of payment (PayPal, Bitcoin, credit card etc)
Seller:
herbi100% / 1068 /

View other items of the seller
Suurepärase kvaliteediga disainer vaip elu- või magamistuppa. 
Vaip on uus, ei ole kasutatud. 
Mõõt: 160 x 230 cm  (ca 3.7 m2)    Küsi pakkumist ka teistele mõõtudele:  120x170 / 200x290  / 80x300 

Kaal: ca 2.8 kg/m² , kogukaal ca 10 kg

Vaiba paksus: ca 10 mm        
Materjal: 60% polüpropüleen frisee / 40% polüesterkiud
Garantii:  2 aastat 
Jaehind:  249 eurot
 Mittesobivusel tasuta tagastamine!
Polüpropüleenpolüestrist (PP) vaip on väga vastupidav, kannatab hästi raskeid esemeid ega võta plekke külge. Ka puhastada on seda kerge. PP ei kogu staatilist elektrit ega niiskust ning on antibakteriaalne/antiallergiline. PP-vaibad saavutavad tänu kuumtöötlusele hämmastava pehmuse!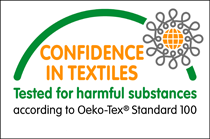 Toode vastab Öko-Tex 100 standardile
 r
Questions to seller
Only answered questions are visible to all users.