Auction is ended or not active
Auction is ended or not active
Final price:

37.50

EUR

Extending closure:
5 minutes
Starting time:
Sun 21.11.2021 21:15:00
Closing time:
Sun 28.11.2021 21:21:07
Last bidder:
tertu
Pärnu maakond, Pärnumaa, Eesti
Item condition:
new
Location:
Pärnu maakond, Pärnumaa, Eesti
Quantity:
1
Delivery time:
5 days
Return:
I agree to take item back per

Abi

Payment:
by deposit transfer, by transfer from Osta.ee e-account, Other method of payment (PayPal, Bitcoin, credit card etc)
OSTA CREDIT 200€ €/ per month
see more
Seller:
herbi100%positive feedback

View other items of the seller
Suurepärase kvaliteediga disainer vaip 
Vaip on uus, ei ole kasutatud!

Mõõt: 160 x 230 cm  ( 3.7 m2 )    Küsi ka pakkumist ka suuremale:  200x290 

Kaal: ca 2.8 kg/m² , kogukaal ca 10 kg

Vaiba paksus: ca 13 mm        
Materjal: Polüpropüleen frisee 
Garantii:  2 aastat
Jaehind: 229 eurot
  Mittesobivusel tasuta tagastamine!
  Tasuta kuller  -OstaKohe-  tehingul!
Polüpropüleenist (PP) vaip on väga vastupidav, kannatab hästi raskeid esemeid ega võta plekke külge. Ka puhastada on seda kerge. PP ei kogu staatilist elektrit ega niiskust ning on antibakteriaalne/antiallergiline. PP-vaibad saavutavad tänu kuumtöötlusele hämmastava pehmuse!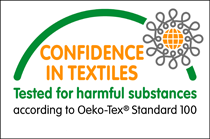 Toode vastab Öko-Tex 100 standardile
 r
Questions to seller
Only answered questions are visible to all users.